26 Jun

ABCUL Conference Blog …
One of the biggest events on the credit union calendar is the ABCUL annual conference. Among the delegation from the NHS Credit Union attending the event was Product Delivery Officer Ruth Ryan. Our latest blog is Ruth's conference diary.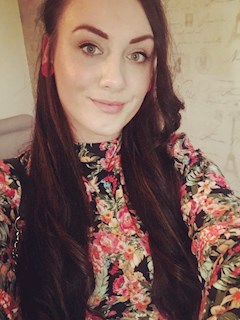 This was my first Abcul conference, and I've got to admit that I was a little bit nervous about the situation.
However, it turned out to be a fantastic … if very busy … weekend and the rest of the NHS Credit Union team went out of their way to make me feel at ease.
Here's a wee summary of how the weekend went:
FRIDAY: We were all up early to attend the Exhibition where we saw delegates from Kesho, Nivo and other teams we've been talking to. It was great to be able to put faces to the names.
Nivo had a lovely short video they filmed in our office recently on display at their stall. Very well done to all the NHSCU staff who were in it J
After the Exhibition, we attended The Plenary Session for the Regulatory Update with PRA & FCA. Speaker Shoib Khan spoke on behalf of the PRA, along with Lucy Castledine from the FCA and Matt Bland from Abcul.
Later on in the Afternoon, Product Delivery Manager Caroline Campbell and I attended our First workshop – Boosting Lending. The speakers were Jason from Nottingham Credit Union & Valerie from Plain Savers Credit union who both had some interesting thoughts and knowledge to share on their Credit Unions and how they managed to boost their lending by having same day decisions for loans and simply just knowing their members and what they expect.
On Friday evening we attended The Future of British Credit Union Movement where Robert Kelly, Paul Walsh and Dr. Brandi Stankovic spoke.
Brandi was certainly larger than life and kept the full room's attention with her slideshow and information. She also used the app for the audience to take part in a survey.
There was also a pre-dinner speech by Karen Bennett (Abcul President) & Paul Walsh (Cuna Mutual Conference Sponsor)
The dinner/entertainment was fabulous, and as the singing waiters kept us all entertained, we socialised with others from all different credit unions around the UK.
SATURDAY: Caroline and I were up early to attend The Young Professionals Network Workshop.
It was so busy we could not get a seat, but it was very interesting listening to Paul Nograve CEO from the Police Credit Union on how important it is to back and train our young professionals and how important it is to have a contingency plan in place for the business. I was very inspired by this session as Paul was very young and he had obviously had previous management that had believed in him and helped him on his CU journey.
Caroline and I had a couple of hours free before our next workshop so we went sightseeing/shopping with our newest Board member Heather Dawes. It was great bonding with her and finding out why she joined the board and what she was looking for at the weekend.
Later that evening we all attended The Cu Futures Graduation/Awards Presentation. Our own Corporate Services Administrator, David Cairns, graduated from the CU Futures. Big Well Done to David. We are all so proud of you and have sore throats shouting for you.
It was also lovely seeing The Rose Dorman award being presented to a long-standing worker within the CU movement as Rose was the mum of our CEO Ruth Dorman.
All in all, it was a great experience and I would strongly encourage anyone who wants to go next year to put himself or herself forward as it is very beneficial. The weekend gave me a greater understanding of the credit union sector and opened my eyes to how amazing credit unions are and how much they help people.
I also enjoyed spending time with our Chair, Elaine Rae and board member Heather. I think that staff getting to know their board, and vice-versa, is beneficial to all.
My head is still in a state of information overload.
Thanks again for the opportunity.
Ruth Marie Ryan,
Product Delivery Officer, NHS Credit Union